Smarty's magical exercise
Product detailed description
Smarty's magical exercise helps where isometric exercise or other methods as part of therapy are not enough.*
Need to significantly boost the effect of speech therapy?

Are you failing to move forward in your speech development with commonly available methods?

Are you troubled by hypotonia and lateralization of the tongue?
It is the years of know-how of a clinical speech therapist and a proven method of speech therapy exercises.
*Suitable for the vebal dyspraxia and dysarthria therapies.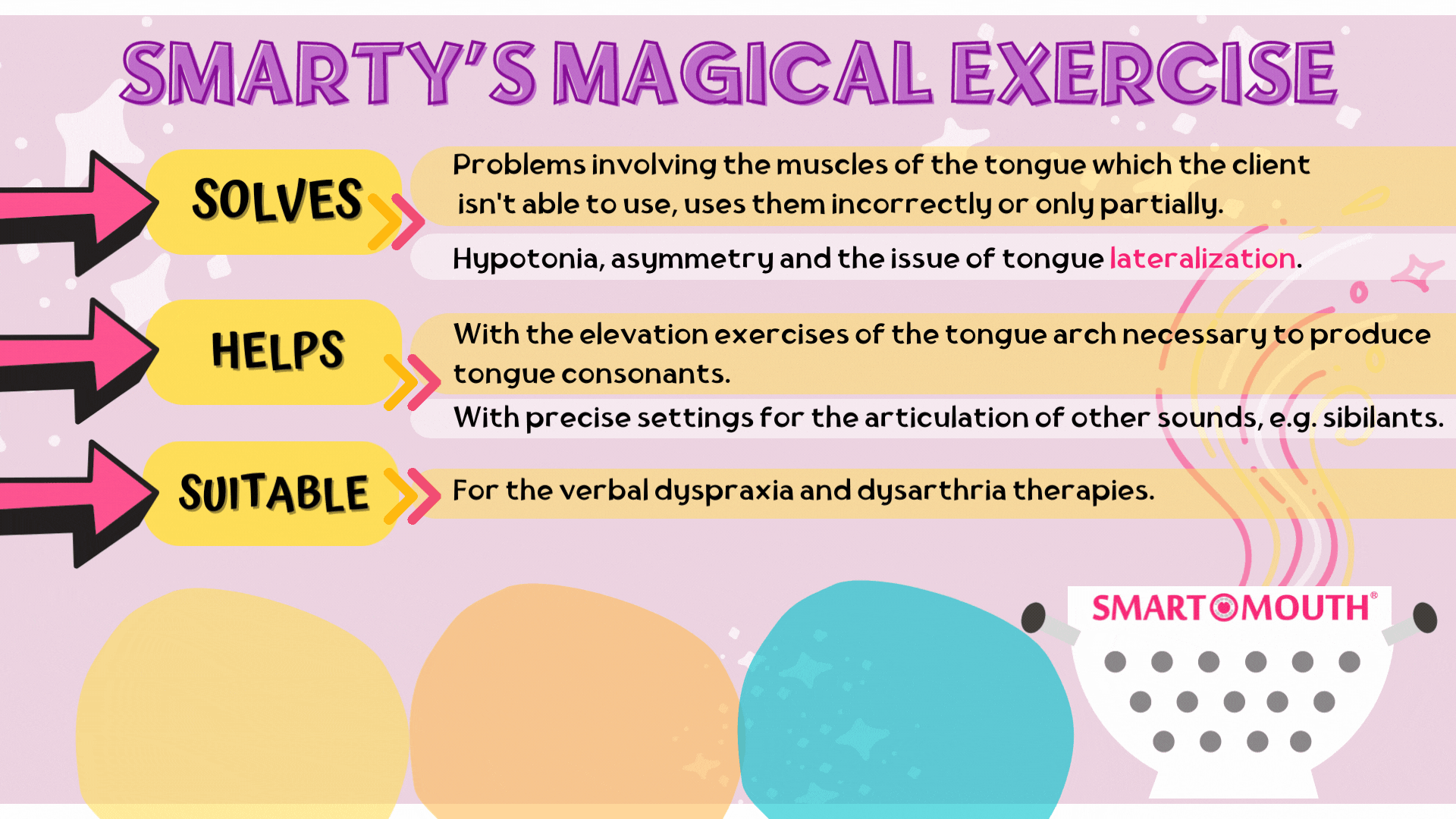 What will You need:
Exercising person + adult supervision

,

Mirror for visual check

,

2x Tongue elevation tool

,

Smart Mouth

speech therapy tool

,

Enough time not to rush the therapy

,

Good mood

:-)
Smarty's magical exercise contains:
the key to a globally unique exercise method

video exercise in English language

6 levels of exercises step-by-step

does not contains: original speech therapy tool Smart Mouth and tongue elevation tool
What is the frequency of exercise?
REGULARITY

is a necessary condition for success.

Repeat the exercise

5 to 10 times a day and for a

5 to 10 minutes.
A NEW UNIQUE METHOD OF SPEECH THERAPY EXERCISE
Smart Mouth - Progress in Speech Therapy