....
Smart Mouth

speech therapy tool
The model of the oral cavity can be used as a speech therapy tool in teaching and practicing oromotor skills, correct pronunciation, swallowing and demonstration of tongue stimulation.

It helps to understand the instructions of the speech therapist and to attract and maintain patient's attention, especially in children, where the interpretation and demonstration are done in a playful form.

"Smart Mouth" is intended for use in speech therapy clinics, kindergartens and primary schools with speech therapy care and in all facilities with a focus on speech therapy.
"Smart Mouth" has a pleasant appearance with a possibility of a wide range of clear and fun demonstrations of positions of the tongue in the oral cavity, including its position relative to the teeth and upper and lower palate.

The device is made of foam material with a fastening textile hollow tongue into which the speech therapist inserts their hand (similarly to a puppet).

Velcro is sewn to the collar of the tongue, which thus connects the tongue to the foam base of the tool by means of the second part of the velcro, which is glued to the foam base. However, this glued joint does not have unlimited resistance to sudden and fast movements when opening the Velcro

on the tongue and on the foam material, which is usually done by hand washing the tongue if necessary. Therefore, careful and sensitive handling is recommended when separating the tongue from the foam base.
Warning: "Smart Mouth" is not a toy, but a speech therapy tool, so it must be used exclusively for the purpose for which it is intended by a speech therapist or another adult assisting a child patient or in their presence.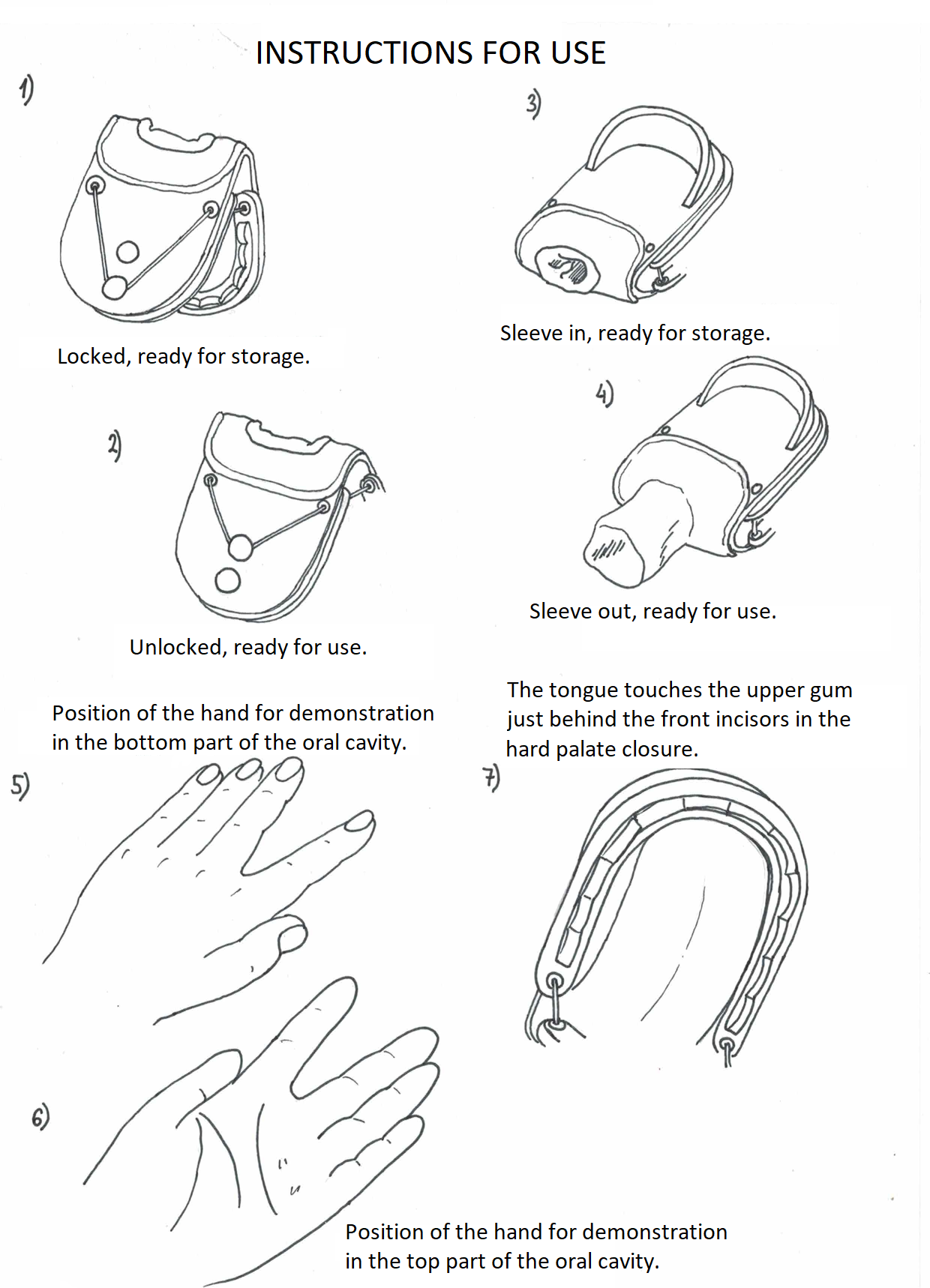 Instructional video