Smartíkovo kúzelné cvičenie
Je to tu! Mnohonásobne sme zvýšili efekt logopedických terapií!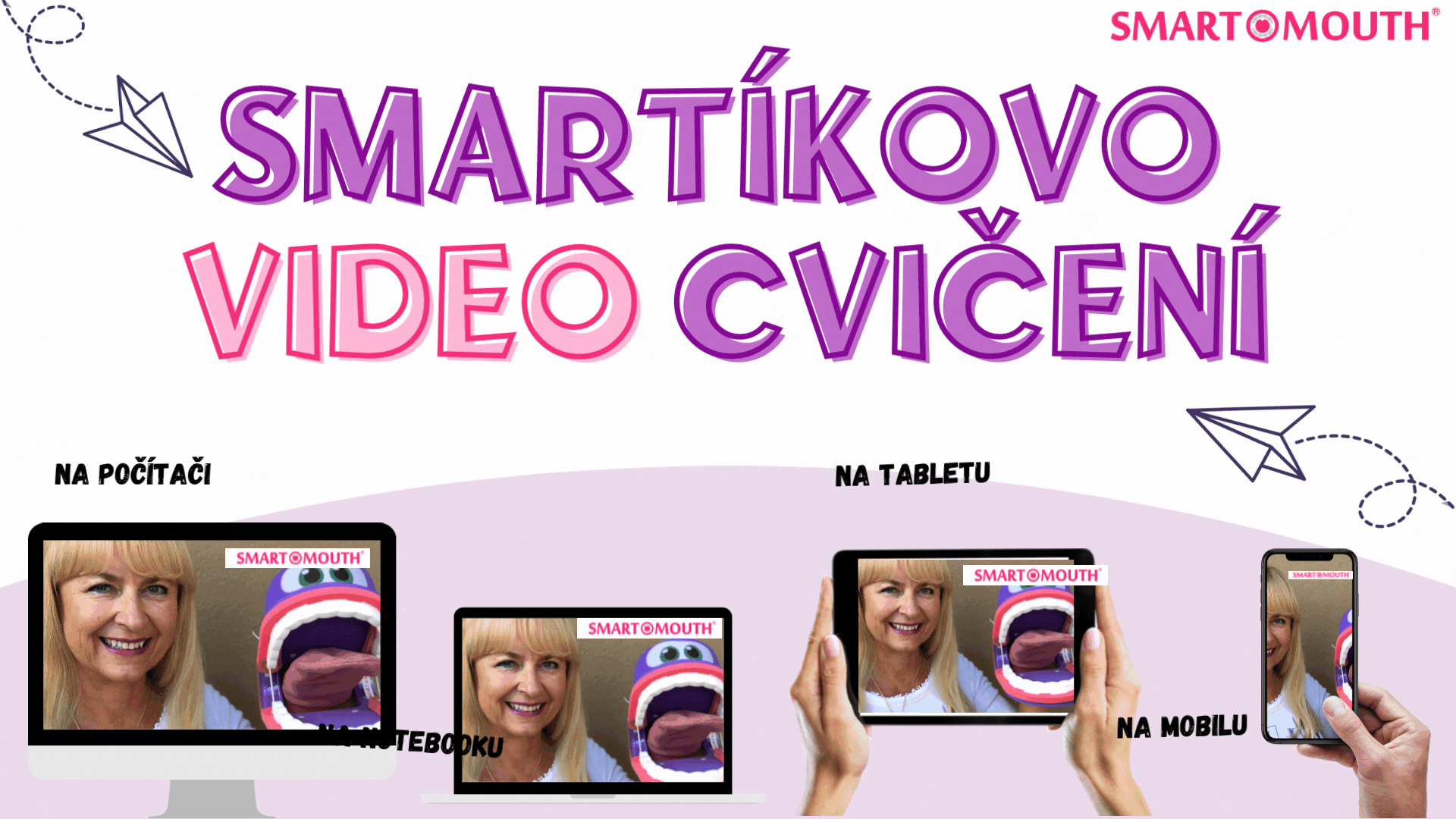 Počuli sme, že logopedická pomôcka Smart Mouth ("Smartík") prináša len samú RADOSŤ a ÚSPECHY pri logopedickej prevencii a pri terapiách. To nás veľmi teší, preto sme sa rozhodli opäť pomôcť a zdieľať s Vami unikátne dlhoročné "know-how" klinické logopédky, ktoré tieto úspechy ešte mnohonásobne zvýšia.
cvičenie pre všetkých

na počítači, notebooku, tablete, mobile...

z domova, na cestách alebo odkiaľkoľvek...

video návod krok-za-krokom